Veterans Service Office
150 1st Ave SE
Beach, North Dakota 58621
PO Box 67
Beach, North Dakota 58621
Jan 4,11,18, & 25 | 8:00-12:00 & 1:00-4:00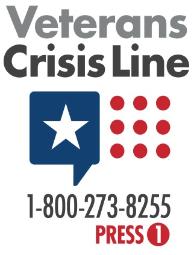 We handle inquiries and applications regarding veterans' health care, compensation, pension, long-term care, and other benefits for veterans of all ages. Burial benefit assistance is provided to the survivors of veterans. Widows and widowers of veterans are eligible for many state benefits, and, in limited cases, federal benefits. We are here to assist them as well.
Most of the programs veterans utilize are offered through the US Department of Veterans Affairs or the North Dakota Department of Veterans Affairs. We are in contact with these agencies on a regular basis. We also work with the National Service Officers of various veterans' organizations when filing VA benefit claims. We interact with several other county, state, and federal government agencies that also provide resources or assistance to veterans.
These services are provided at NO CHARGE to Veterans and their dependents.
WHERE IS MY DISCHARGE?
It's here!
If you had it recorded with the Golden Valley County Clerk of Courts in the past.
So where do you find it if you didn't take a copy to the courthouse?
There are several places where your DD214 may have been stored, including the county the Veteran returned to upon discharge, the North Dakota Department of Veterans Affairs (NDDVA) , the North Dakota National Guard, other State Department of Veteran Affairs Offices (if the veteran resided in another state after being discharged from the military), and the National Record Center.
It is helpful to include the following information when requesting a copy:
Veteran's full name
Dates of service (as close as possible)
Service number and/or Social Security Number
Veterans Date of Birth
Branch of Service
Requests for copies of discharge papers may be made by the Veteran or the next of kin of a deceased Veteran which include; a surviving spouse that has not remarried, father, mother, son, daughter, sister, or brother.
VA Programs
My HealtheVet is the VA's Personal Health Record. It was designed for Veterans, active duty Service Members, their dependents, and caregivers. My HealtheVet helps you partner with your health care team. It provides you opportunities and tools to make informed decisions.The US Department of Veterans Affairs eBenefits portal is a central location for Veterans, Service Members, and their families to research, find, access, and, in time, manage their benefits and personal information. Visit eBenefits Self Service portal to learn more about registering for access.
Click below to view the ND Cares Resolution ofSupport: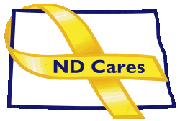 ---