Veterans Service Office
51 3rd Street East
Dickinson, North Dakota 58601
PO Box 130
Dickinson, North Dakota 58601
M-Th: 8 AM to 5 PM | Friday:8 AM to 12 PM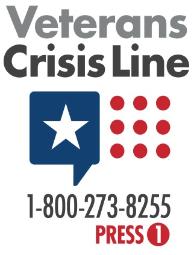 We handle inquiries and applications regarding veterans' health care, compensation, pension, long-term care, and other benefits for veterans of all ages. Burial benefit assistance is provided to the survivors of veterans. Widows and widowers of veterans are eligible for many state benefits, and, in limited cases, federal benefits. We are here to assist them as well.
Most of the programs veterans utilize are offered through the US Department of Veterans Affairs or the North Dakota Department of Veterans Affairs. We are in contact with these agencies on a regular basis. We also work with the National Service Officers of various veterans' organizations when filing VA benefit claims. We interact with several other county, state, and federal government agencies that also provide resources or assistance to veterans.
What is a County Veteran Service Officer:
A County Veterans Service Officer acts as a liaison between veterans and their families in obtaining benefits from the Department of Veterans Affairs. Service officers assist veterans in filing service-connected disability claims with the VA. They also assist veterans in obtaining benefits relative to VA health care, vocational rehabilitation, VA home loans, education, insurance, burial benefits and non-service connected pension benefits. Basically, the Service Officer can take care of veterans' needs from their date of discharge until their date of death, and in many instances a Service Officer provides assistance to eligible dependents long after the veteran passes.
The ultimate job of a County Veterans Service Officer is to simplify what can be a very complex undertaking; that of obtaining eligible benefits from the Veterans Administration. As a veteran you served your country honorably, and your local County Veterans Service Officer wants to say "thank you" by ensuring you obtain all of the benefits to which you or your family members are eligible and entitled too. If you are not aware of your veteran's benefits, please call Stark County Veteran Service Office 701-456-7654, to schedule an appointment and learn about your Federal and State Veterans benefits.
Serving those who served,
Jessica L McClellan
Stark County Veterans Service Officer
---